ViewPoint online share trading software. The frequent trader's platform of choice.

Integrated ViewPoint
With Desktop Broker, you can access to the next generation Iress streaming platform, ViewPoint.
ViewPoint gives you a constant stream of live market data. Quotes, market depth and course of trades are dynamically updated as they happen. Real time charting and technical analysis tools help you exploit patterns as they emerge.
ViewPoint is seamlessly integrated with a Desktop Broker Gold or Platinum trading account, enabling you to place your orders either through ViewPoint or the Desktop Broker website.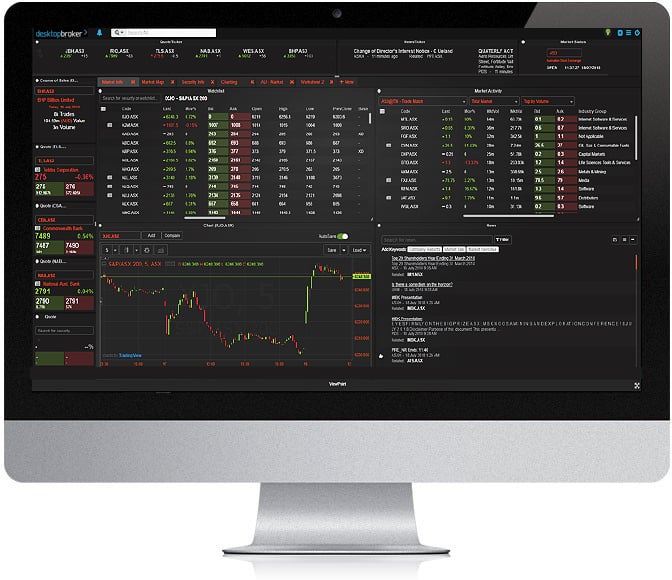 What you'll get
Live ASX quotes, market depth and course of trades
Dynamic watchscreens, news and company announcements
Real-time charting with advanced technical analysis tools
Detailed research and company data, including dividends, corporate actions and company profiles
Live global market indices
A customisable interface, so you can personalise your system to suit your trading style
A free Desktop Broker Gold trading account, seamlessly integrated into ViewPoint.
How to upgrade to ViewPoint
If you are already a Desktop Broker adviser, login to your account and click on the Iress icon. Tick the Terms and Conditions box and enter your pin.